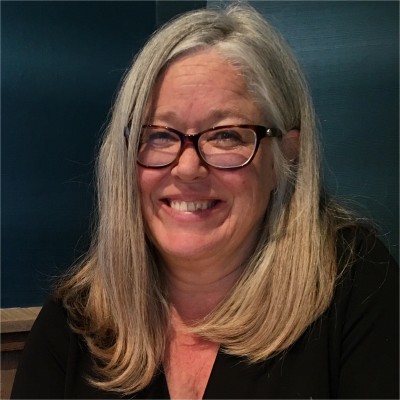 I've been a foundations and major gifts fundraiser in the nonprofit sector for over two decades. I've worked with international environmental and human rights organizations like Greenpeace International, CorpWatch, the American Himalayan Foundation, Amazon Watch, and The Watershed Project. In this capacity, I've traveled to work with colleagues in Brazil, China, Hong Kong, Indonesia, Israel, Malta, the Netherlands, South Korea, Switzerland, and Thailand.
I'm a freelance writer and non-profit professional based in the San Francisco Bay Area. And I grew up in Minneapolis, Minnesota. After I graduated from the University of Wisconsin-Madison, I took off to travel for a few years in Europe, Asia, and South America. This trip left me in wonder at the world's varied cultures, landscapes, and, of course, food.
When I moved to San Francisco back in the early 1990s, I met Greenpeace and the nonprofit sector. I was immediately hooked on good causes. And on fundraising to help power the work. Two and 1/2 decades later, I'm combining my passion for travel and fundraising with my passion for the written word and photography. It's an ideal union. Culinary, cultural and sustainable travel top the list of my writing interests.
I'd love to talk with you and see if we're a good match to take on some good works and creative ventures together.
I'm a team player whose strengths are bringing a passionate, well-formulated, and clear voice to writing, a meticulous eye to editing, a collegial approach to collaboration, and the discipline to work both independently and in-house. I'm available for both short and long-term projects.
I have a B.A. in East Asian Language & Literature from the University of Wisconsin-Madison, and a Master's degree in International Policy and Nonproliferation Studies from the Middlebury Institute of International Studies at Monterey. I interned at the United Nations as part of my graduate education.
Certifications and Memberships
I am certified in Website Content Audits by American Writers and Artists, Inc. I'm also a member of the:
Turpis donec tellus tellus, tristique nec egestas dictum nibh et volutpat, commodo, sed aliquet auctor natoque turpis lacus ac pretium.
Sem ornare lacinia cras eu luctus diam consectetur sagittis maecenas sit et sed aliquet placerat interdum mattis elit laoreet sit tellus mauris.
Est ipsum iaculis pellentesque massa gravida sed massa sollicitudin vulputate morbi augue morbi purus dolor aenean.
Sed ultrices ipsum tortor sed diam volutpat in arcu sed turpis senectus mauris, egestas dignissim nec, vulputate ultrices aliquam risus imperdiet risus, non sagittis
Sagittis ullamcorper est luctus tellus, lacus consectetur sed adipiscing in diam magna id lacinia at maecenas sed vitae porttitor sagittis sit morbi in pharetra, porta scelerisque.